Kicking Horse Mountain Resort's Wrangle the Chute, IFSA 2 star event held it's second and final day of competition on Feb, 21 on a perfect weather day. The sun was out, the music was pumping, the burgers were flipping and the skiers were sending.
Here's a photo gallery to check out of the event. Photos by Tim Grey, Shane Gault and Wally Randall.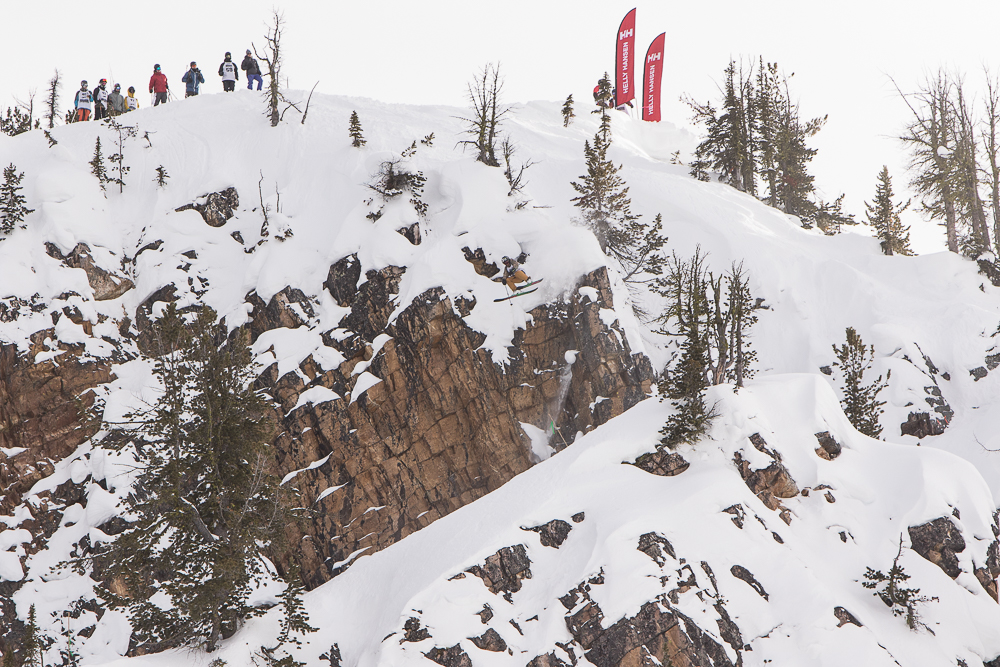 not the most ideal cliff to hit.