Compared to last year, the Freeride World Tour has actually been pretty lucky with the weather at all their events.
Unfortunately that luck didn't quite carry through to the finale of the season on the Bec des Rosses in Verbier.
Three out of four categories were able to get through in spite of the wind and worsening visibility. But the Men's Ski category ultimately had to be cancelled.
Disappointing, to be sure. But there's really no doubt that it was the right call.
Results were taken from the year's previous events and the standings were determined as follows: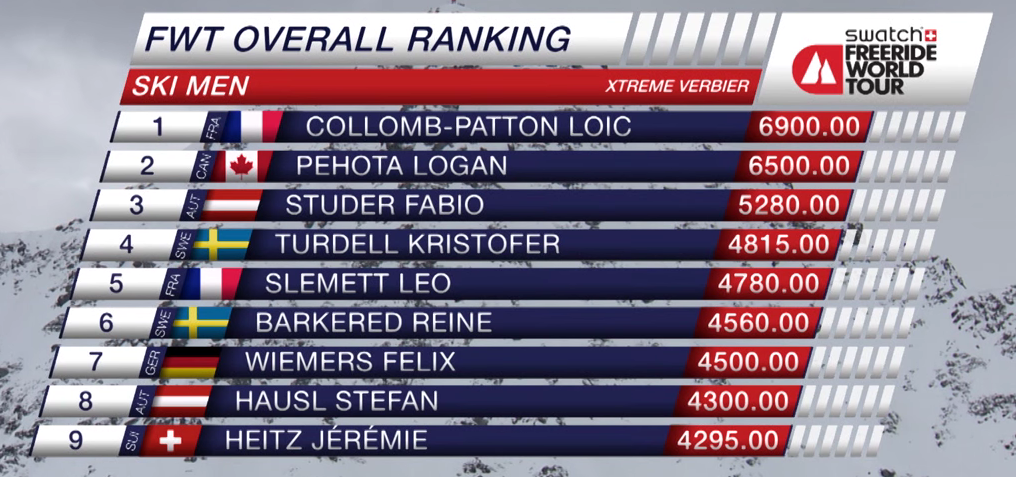 Huge congrats are in order for Logan Pehota, though we would have loved to see what the ultra-competitive Canadian had in store for us on the Bec des Rosses.
But I suppose we'll just have to wait until next year for that.
Here are the overall standings in the other categories: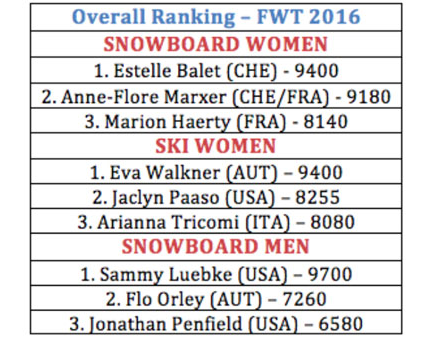 And here's a more in depth recap from the FWT site.