Last Wednesday, March 9th, the riders from the FWT competed in Austria for their last chance to qualify for the last two events of the season.
Th event went down in classic fashion under sunny skies and a massive new dump of snow.
Now the cut's been made and the riders who made it are heading to Haines for next event between March 17th-25th, weather pending.
Then they head back across the pond for the finals on Le Bec des Rosses in Verbier between April 2nd-10th.
…
Here's the GoPro footage of Dennis Risvoll's winning run for Ski Mens.
Here's Sammy Luebke's winning run for Snowboard Mens.
Arianna Tricomi's winning run for Ski Womens.
And Elodie Mouthon's winning run for Snowboard Womens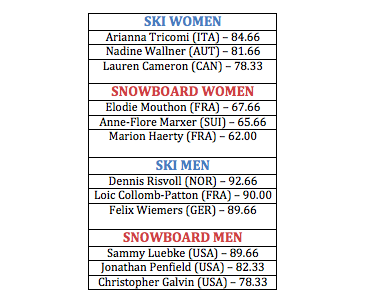 Check the full results and write-up here.