Outlandish, Aggressive and Rugged… Don't miss out on the ultimate Big Mountain showdown featuring big lines and some of the best noram pro-riders with a Kicking Horse twist! KHMR is pleased to announce that Wrangle The Chute is in the IFSA/FWQ (Freeride World Qualifier), as a 4 star event alongside Taos (NM), Crystal (WA) and Crested Butte (CO) and the only stop in Canada.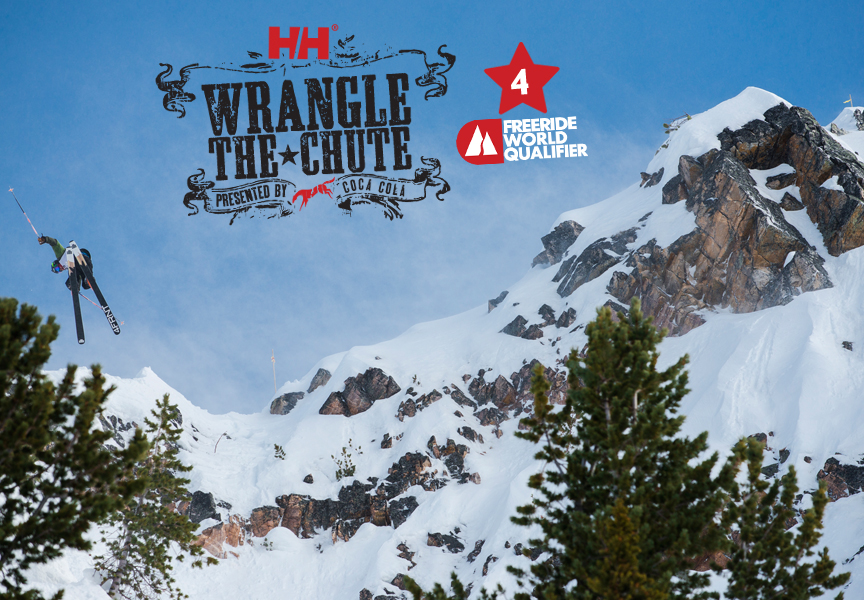 HELLY HANSEN presents WRANGLE THE CHUTE 4 Star Freeride World Qualifier on March 24 – 27, 2016 .
NEW for 2016, Wrangle the Chute will now have two separate venues. DAY 1 will see the competitors for the first time ever tackle the terrain off of Terminator Ridge South into Super Bowl. A huge venue with lots of cliffs, gullies and other natural features. The line choices are almost endless. Day 2, riders will be dropping into "TRUTH and DARE" for the second year showing off their skills to the judges and competing for big CASH in front of a euphoric crowd. This terrain will provide competitors with an increased vertical drop, offering them the chance to explore unprecedented lines and start a new legacy while putting on a world class show.
Registrations
As part of the FWQ circuit, ALL ATHLETES will need a valid 2015/2016 IFSA-FWQ liscence to compete in Wrangle the Chute. You can only purchase this liscense online, prior to your arrival at KHMR. Click here to buy your FWQ membership.
– See more at: http://kickinghorseresort.com/event/helly-hansen-wrangle-the-chute-4-freeride-world-qualifier/#sthash.hSMnyZ0t.dpuf