Grab your cloth bag and hit up any Farmers Market across the country. Guaranteed you'll come home jacked up on local caffeine with a satchel of produce, baked goods, soap on a rope, or some hippy craft of the week. Hit up the farmers market in Revelstoke… and you might come home with snowboard.
Greg Fortier and Tyler Riddell of Revelstoke BC spent their Saturday mornings this past summer at the Revelstoke Farmers Market with a stack of handcrafted snowboards and skateboards on display. The allure of winter boards in the mid summer heat is hard to pass by for most people in interior BC towns, and interest generated quickly.
Trapper Snowboards was dreamed up by Fortier, who after moving from Alberta to Revelstoke for a change of lifestyle and deeper pow, saw a need for more variety of split-board shapes. He built a few himself and some friends and eventually approached Riddell about uniting forces and going bigger scale to see what could happen.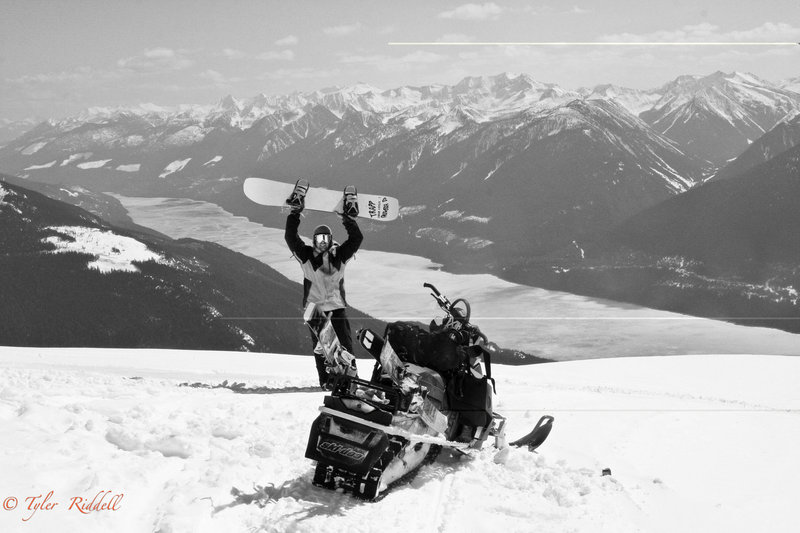 With an objective of thirty boards in the first year and already forty on order, the Farmers Market blew the top off their expectations and pushed the Trapper production line into high gear. "The public's response to what we are doing definitely dictated it to be bigger than we were intending" says Fortier.  He explains that most of the orders came from the Revelstoke Farmers Market, but the word is traveling fast. Riddell pipes in- "We've been getting calls from shops as far away as Alberta and Smithers BC, which is awesome".
What exactly is Trapper all about?  Riddell emphasizes the localism that is engrained in Trapper's philosophy. "We are all about supporting the community that supports us. We are trying to source out as much material that we can locally and develop boards that suit local styles of riding. Not many board manufacturers get the opportunity to visit the mill, handpick the wood and fill of the back of the truck themselves." Greg adds –  "It suits the mentality in the area.  People in the Interior want to buy from the Farmers Market, they want to buy their fruits and veggies farmed in the Interior. Why not buy a board farmed in the Interior too?"
The "Trap Line"- consisting of three boards- Ursa Major, the Howler and the Trout Trap, are dreamed up with deep snow riding in mind, but also are designed to be versatile for all sorts of conditions and riding and are available in splits boards as well.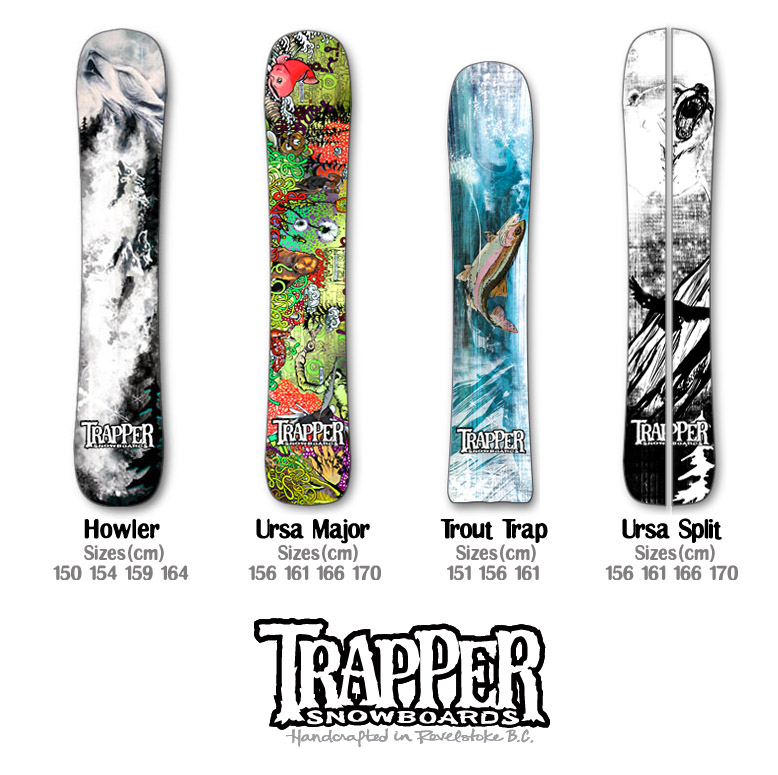 Fortier explains their dedication to producing a high quality product, which can be challenging as they are constantly learning and progressing, taking what they have learned from the board building pioneers of the 90's and coming up with their own ideas to make it better.  They pride themselves in the craftsmanship, attention to detail and high tensile strength of each Trapper Board. "We get to see, touch, and feel the wood before we put it into a board. Every piece of wood is scrutinized and only use heart wood (the core of every tree). We spend a lot of time on our decisions and are trying to get it all right the first time". Riddell warns, "There's not much room for error as very mistake we makes come out of our own pocket. We are being realistic, but we don't want to see boards coming back for any reason."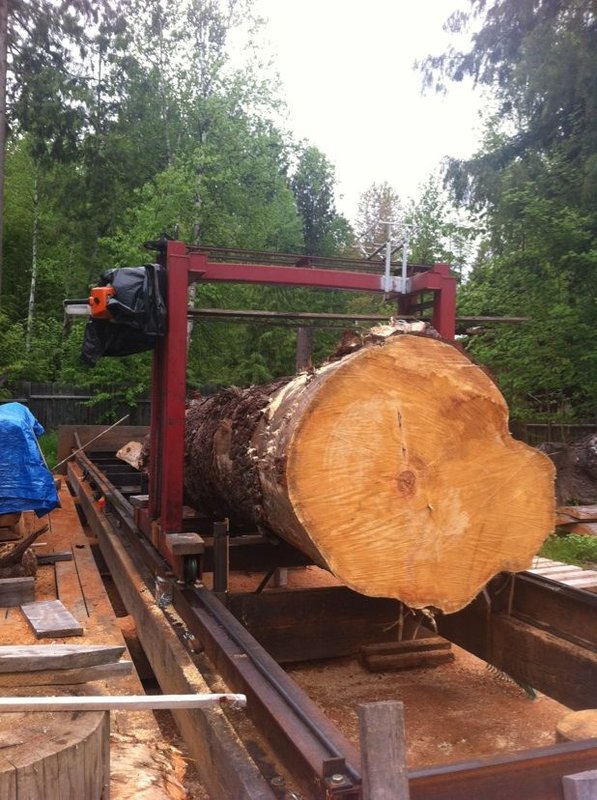 They have me sold – but then again, I'm just a skier who doesn't know goofy from regular, let alone the full benefit of a tight fitting split board. To our surprise Joey Vosburgh- one of Trapper's ambassadors walks by in the coffee shop and gives his review:
"To start, "handcrafted" might scare some away. But take it from me "handcrafted" means attention to detail and that quality ingredients have been used. An example of this is in the split I have now had over 15 days on. The splits fits back together insanely tight, which just improves the feel while riding and shows that care has been taken in manufacturing. After multiple beat downs on rocks and tree stumps, the deck has sustained no damage. This is rare for snowboards. Its progressive shape helps it float like a dream and turn on a dime, making those steep tight tree descents a breeze. Local guys, local cores, equals a handmade charm that rivals all boards out there."
Joey is just one of the rider team that Trapper has put together along with Scott Newsome, Al Clark and Ave Perry. The team with a variety of backgrounds has proven to be valuable in product development and feedback and provide a unique and valuable perspective on the product. Newsome is an ACMG heli – guide, Ave Perry and Al Clark are both notorious for their no boarding skills and Joey puts more miles on a split-board than anyone around.
Fortier recently quit his job to build boards full-time, and Riddell is taking a hiatus from the grind in Alberta to keep up with orders rolling in. When I ask them when they think they will start making skis Greg tells me- "we do. They have a straight edge on one side, and sidecut on the other. Coincidentally they go together to make a snowboard…"
Contributing locally and living large- Greg Fortier and Tyler Riddell have high hopes for the future of Trapper, as an opportunity for full time employment in their hometown and a name the larger riding community. They give their thanks: "To the snowboard companies in the 90's that paved the way – they were the voyageurs. We are so pumped on everyone's support and are stoked to work with the riders, Joey, Al, Scott and Ave, Eagle Pass Heli skiing, Tim Grey and Biglines.com. "
Find out more at www.trappersnowboards.com