Sean Pettit's  2015 season edit is an incredible display of the art of skiing. Packed full of tricks, powder, pillows and big lines, Sean carries his distinct flavour of innovation throughout and it makes us media types want to label him as something like 'the best skier in the world.' But you might be surprised to find out that being called the best isn't really what's on Sean's radar. Rather, achieving for himself is what keeps him motivated. It's common for athletes to 'just focus on their own game,' but Sean seems to be able to separate his own path from the opinions and manipulations of others and it's left him in a rare place full of opportunity and at the front of the pack. It's always been clear that Sean had unique style but the refinement of his technique has emerged and he's become a master of flowing in terrain, making his skiing super fun to watch. We caught up with him for a phone interview to touch base and see what's up.
BL: Think you'd ever do a big mountain comp?
SP: No. That's not my style. I mean I like to watch those things; they're gnarly. But I've never been a fan of the contest format. It just doesn't interest me. I'm going to do RedBull Cold Rush this year, which is a format I'm stoked about. But other than that I like to stick to the backcountry.
BL: What's the worst injury you've ever had?
SP: I've had lots of painful injuries but often I could keep skiing. The 'worst' one was probably when I tore a ligament in my ankle and I lost a whole season.
BL: Was that from when you got hit by that ghost riding snowmobile? [Sean got slammed by a random snowmobile, with no one on it,  going 50km/hrs]
SP: Yes and no. My ankle was already bad at that point but getting hit by that sled put it back even further.
BL: Did you ever talk to that guy?
SP: I never did. I still don't know who it was. I did 3-4 cartwheels in the air when that thing hit me and after I was so mad I didn't approach the guy.
BL: Congrats on the 2015 edit. That was incredible. It makes me wonder if that was your peak. Do you think you can get better?
SP: I do. Forsure. I mean, I crash a lot and I think that's a good thing. If you ever get to the point where you're not crashing then I don't think you're improving. Crashing is teaching yourself and I'm still learning about what I can do.
BL: Are you making another movie?
SP: Not this year. We're going to sit back and let the creative juices come back. Making a film is pretty hard. It's really expensive and there's so much in terms of logistics. Skiing is actually the easy part. For now we're focusing on season two of our webisode series "Keep Your Tips Up." It's fun to just ski with buddies and be able to work with different film crews.
Watch: the official Teaser of 2015 release Masquerade
BL: Who are your top 3 all time favourite skiers to watch?
SP: Pep, (Pause) Benchetler, (long pause and lots of hmmming), I'd have to go with Candide. But there's lots of others who inspire me.
BL: How many days do you think you've heli-skied?
SP: Ha! Like lifetime? I dunno, hundreds.
BL: How many days did you tour last year?
SP: Zero. I don't even own a pair of skins.
BL: Think we'll ever see phase two of your career as a ski mountaineer? 
SP: Doubt it. I'm not that guy.
BL: When are we going to see you settle down, get married and have kids?
SP: Ha. After my ski career ends. Or maybe that will be the reason my ski career ends. From what I can see the two don't mesh. Being a professional skier means that you must travel a lot. For the guys with kids it's a lot harder. But I don't even have a girlfriend. I might start with a dog.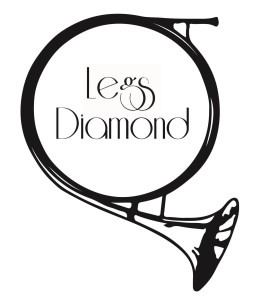 BL: You've started a new business with your dad called Legs Diamond. Is that a side track to skiing?
SP: I think skiing and my other business are intertwined. I get to see a lot of other places and I learn a lot about how I can apply that back home. I get to taste a lot of interesting dishes. Legs Diamond is across from the Fairmont Chateau up at Blackcomb village. It's a 34 table restaurant with casual fine dining. I'd call it North American with a twist. We've got a great chef.
BL: There's a shot in your edit where you blast out of the pow switch and I swear your skis looked like a snowboard. Do you consciously keep your knees together when you ski?
I try not to force anything when I ski but I'm always striving to be as floaty as possible. It's funny you say my knees are together because I'm actually bow-legged. So it's more that my feet are together than my knees. But with your feet together and a bit of space between your knees you actually have an egg like shape forming in your legs, which is a strong structural shape. I guess my unfair advantage is that I'm naturally bow-legged.