Listen Here:
Get LPP on Demand:
We've settled into Niseko as our home base and as you heard in part one, Dave Gheriani finally got his skis back. Since then we've got to ski some really good days already. We hit Rusutsu Reosrt, which is only about a 45 min drive away and we got to shred there on a storm day with that glorious and deep, blower, Japanese style POW.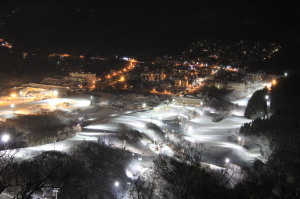 It was the kind of snow I was dreaming about. The kind of snow that meets all your expectations and then becomes the benchmark you judge every other powder day to. It was that good. We also spent some time night skiing at both Rusutsu and the Grand Hirafu resort in Niseko . I was surprised with the amount of good terrain and the definition of the snow that was available under the lights.
In this episode I sit down with the guys from Hokkaido Backcountry Club, Black Diamond Tours and Black Diamond Lodge, Clayton Kernaghan, and Pablo Arsemault When you think of skiing Japan you might not immediately think of Heli and cat skiing but this is exactly what these guys are pioneering in Hokkaido.
Clay is the mastermind behind all of it and they explain how they got to where they are from their beginnings as a backcountry tour guiding company… which they still do of course. These guys are the go to for all the big crews that visit Hokkaido. This season alone they have been and will be working with everyone from RedBull, Go Pro, Level One, our buddies from Nimbus Independent, Mark Abma and the Superproof Inc crew to name a few.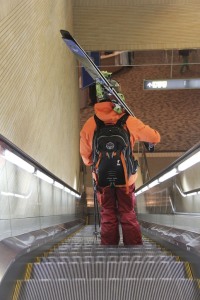 Check out Everything that Hokkaido Backcountry Club has to offer:
www.hokkaidobackcountryclub.com
@HBCNiseko
@hokkaidobackcountry